Saint Claud–Forge
property details & discussions
for a Hub House co-operative coliving project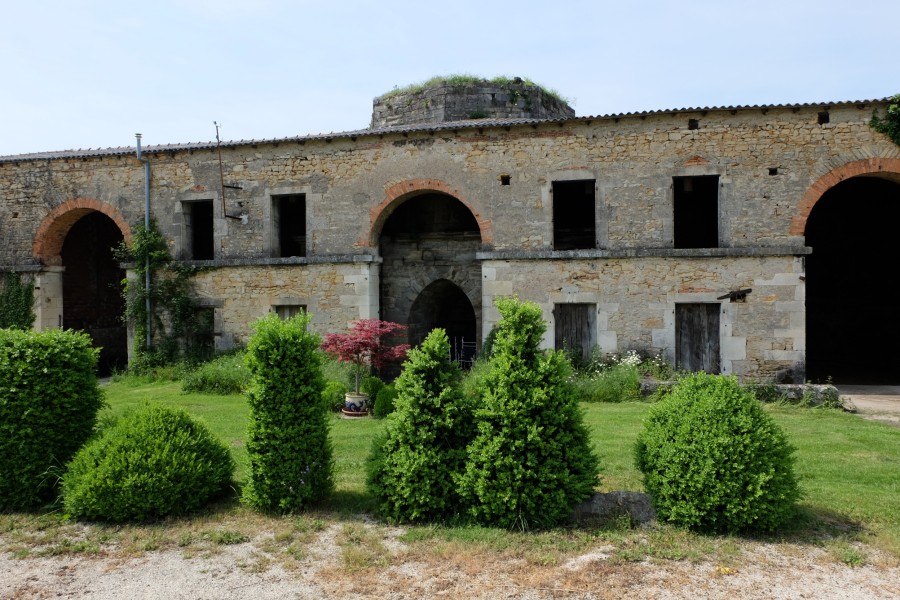 🏬#44
🏅63%
REJECT
• €90k • historic • rural • 1250m² mini-hub •
Forge with watercourse (for hydro) on large pond. Shops nearby but otherwise isolated with very limited places to go out independently except for daytrips to town.
central France: Angouleme, Limoges, (Bordeaux)
☃️9–14°  🏖26–35°  ☀️8 days  🌧12 days; fairly overcast
OKAY  🔨 effort
OKAY  💰 cost
OKAY  🚌 transport
OKAY  ✈️ access
OKAY  🛒 shops
DODGY  🏙 towns
OKAY  🧗 activities
OKAY  ☀️ climate
OKAY  ⛰️ nature
OKAY  🌷 garden
OKAY  🏠 building
OKAY  🏘 hood
Compare with all properties
Environment ✧ gently rolling agricultural land; some trails on doorstep; lake is 250m so maybe suitable for SUP, else rivers/kayak/horse 20mins; 10km to woodland; 2h coast, no mountains
Services ✧ 20mins walk to decent but small village with shops and cafes and busses a few times daily to Angouleme (1h); 20mins bike to larger shops
Access ✧ 30mins Angouleme (+2h Paris TGV), 1h Limoges, 30mins Bordeaux; 10 mins to local station (currently bus replacement 3 times daily, may reopen in 3years+)
Notes ✧ Stated as in good condition.
✦ Includes neighbouring field (lot 570) giving about 5500m2 of garden between the lake, road and a small river. The front of the buildings look onto a courtyard, half of which (1200m2) belongs to the property, and regrettably the other half is the front of another building however it is pretty, the utilised exposure would therefore mainly be to on the opposite side for better privacy where a large 750m2 private courtyard could front onto the lake, and has access for parking.
✦ Would really require an extension into the field or seperate event space, likely not a problem.
✦ The Oven part of the structure would have to be demolished but provides lots of lovely stone for extension, of which the watercourse course would flow through the middle.
✦ Next to quiet road, but new extension could also shield from it.
✦ Forge building is 46x12m=550m2 needs an internal floor giving 1100m2
✦ Adjacent 175m2 maisonette.
✦ moderate VDSL, maybe 30Mbps, else LoS to near exchange is possible
✦ half of the roof is redone, rest just needs tiles?