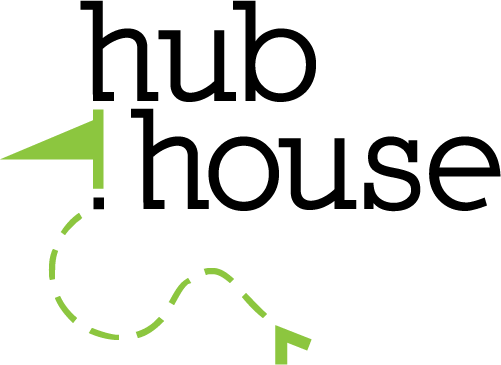 Olá amigo! 👋
Yep, time for another update. After my little trip to Norway for the amazing Slow Business Adventure (an event tangibly demonstrating that coming together in the mountains is so rewarding!) I then popped back to Covilhã, where much to my surprise (my AirBnB's window was above a corner particularly boisterious until 4am), I found the annual festival de cherovia. What's that you may well enquire?! Parsnips. 🥕🎺🥳
A bit of a ball, upon the start of the new university year, with a bunch of music performances, and the town's super friendly grannies along the streets selling parsnips they'd transformed into a plethora of different grub. We even bumped into the very creator of the festival, whom actually works at the uni's department of medical sciences researching the effects of WiFi. Nifty.
Only three of you managed to join me this time, so kudos to River, Samuel and Etienne for making it! 👏 I did meet more of you in Lisbon after, and we also met Martha a digital nomad who'd been in town for a month already—she may well hold the title of the first digital nomad to have stayed in Covilhã!
Everyone reckons the town is good, with its classy resto on the garden, the great value veggie cafe, a burger joint and even apparently sushi, I mean whatever next! But it's not like this all year…
One backer did decide it didn't suit him as a base, as was really looking for somewhere more rural and intentional for the long term. Indeed for longer-term use it's worth considering the hub is intended to be purposefully diverse and dynamic, unlike an intentional community with a singular focus. So it's up to us to collaborate amongst ourselves and realise our intentions—bringing them into the space.
It's official
I met with the municipality's chief of staff, and he's pledged to facilitate the planning permission application, including offering their in-house lawyer, though understandably made it clear there's no money in their coffers. He also said something about not breaking rules, damnit. Actually a nice sign given the country's reputation…
I was as ever on time for the meeting, whilst the locals accompanying me were 10 and 15 mins late, and in a clear indication of how things work in Portugal, we even popped out for coffee whilst waiting to be summoned. 😂
In case you're wondering, the town's strapline is «weaving the future» 💓 a concise reference to its past with all the textile factories, yet also its future potential!
A concrete example
Some of the feedback on the lead candidate is that it's too big and thus has corresponding risks. A fair observation. Whilst in Norway I was told about Trevare Fabrikken, a cultural retreat with restaurant and acommodation transformed from a similar old concrete factory. Here's an article that explains its similarities on so much, except in not offering longer term accommodation and co-ownership.
Initially they relied on volunteers which obviously takes time, then took loans. Labour in Portugal can be below €700/month so we don't have to rely upon volunteers providing there's also expertise on hand to guide, we'll be able to deliver usable floors and buildings seperately bit by bit, as resources allow without each being dependant upon another…
Property updates
After much pestering from me, the agents finally clarified the land status on the first candidate (#53), unfortunately it's not included as is being sold with a seperate house, though is of course negotiable. Indeed the land is really lovely with an irrigation canal carrying spring water along the top.
When I took the first of you to the property, whom was River (he'll actually be joining our advisory board thus will be introduced properly in due course) we got to scoff the grapes hanging all over the terraces. Apples, pears and quinces all around too.
Nobody felt the railway bridge next to the property was an issue, however closer inspection of the third building revealed its front wall on both stories will need rebuilding, I haven't costed this yet but it would remain in budget as the unnecessarily expensive cork cladding I rather fancied for the first building can be dropped. Nonetheless it reduces budget contingency and would delay cohousing.
I also got the asking price for the backup candidate (#59) just a stone's throw up the stream, at €145k, but not necessarily better value. It offers few rooms with views, being nestled in a narrower part of valley, rather than looking down it. It is an easier and indeed more personable property so I'll prepare costs and plans. It lacks open land though a neighbouring plot could be purchased and it'd have a lovely courtyard and patios.
…but hang about, there's a new candidate!
I was introduced by Sarah (of my last visit) to Samuel who's an organic veg cultivator, and put me onto a location in a neighbouring village I'd already passed with Pedro (a name, I'm starting to get the feeling, is unhelpfully common). I'd ignored it, yet now having spoken (with Samuel's assistance translating!) to 'o presidente' (the mayor? the politics are lost on me!) whom yes is also called Pedro, it seems to have fab potential.
In my last email I included the photo below, which I took hanging from a mulberry tree next to the only old factory building in the village. You can see this new candidate (#62) is right next to the amazing rock pools in oh such a pretty valley. For comparison I'm including a photo from a rainy wintery day…
The adjoining municipal market/indoor sports hall building isn't exactly attractive but some streetart and climbing plants would solve that. I'm awaiting details to know if it and the land opposite can in fact be acquired for a reasonable price. If so this will be the new candidate!
Versus the candidates on the edge of town, this one's setting is more natural in a small village, with paths on the doorstep going up to the top of the ridge (1200m) — yet has a regular urban bus taking one to town in just 15mins, it even runs until 1am, or you can bike it in much the same time. 👍
There's not enough space for cohousing, though there could still be some dedicated units. For those of you seeking a long-term base connected to the hub, it might be possible to find smaller buildings in the village, else wait for the next project to include cohousing…
Whilst it's good being able to walk to the station and shops, I feel this one with nature and a hop on the bus to town is the right balance of what we're looking for in the first property.
Plus we would have impact collaborating with the village to develop the market as a #slowfood experience through a community kitchen, they've also a biannual 'mythical' festival which we could help build into a stronger identity for #slowtravel.
This property isn't certain. If not it'll be one of the other two. We shall see, and I'll return again so there'll be another opportunity for you to come visit, albeit without the parsnips.
What's next…
1a. awaiting details for the new candidate
1b. registration of the co-operative and creation of the board
2.   finalise candidate and due diligence
3.   preparation of prospectus and initial share issue
4.   vote to authorise aquisition
5.   main share issues
6.   await planning approval and contract closure
7.   commencement of works
8.   partay! productive coworking and coliving
I believe we've got a ton of knowledge and skills amongst us, so let's try and collaborate on many of the details… no not just #8. 😇
You're still up for it? Stay tuned!
Make a pledge
Until next time,
//Jacob
NOTE: this email includes a single-use signin link, you can safely forward it, but only after going to the above link yourself.

Don't want no more? An automaton shall joyously scrub your data if you delete yourself. But if you want to continue participating, I have to keep you up to date via these emails, doh.