Silkworm Farm
property details & discussions
for a Hub House co-operative coliving project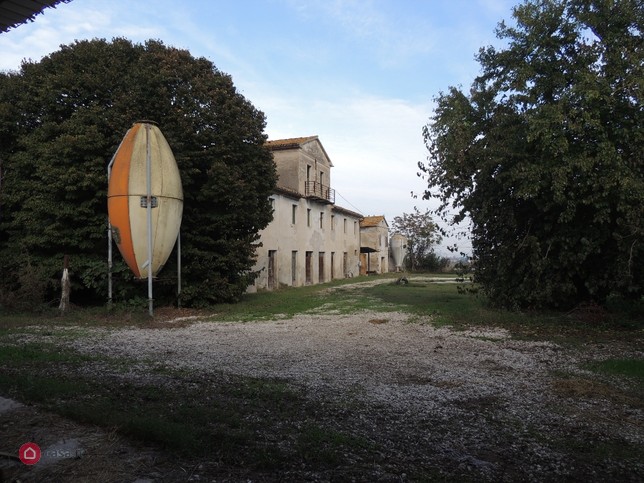 🏬#36
🥈78%
SOLD
• €199k • rustic • suburb • 500m² mini-hub •
A pretty good balance of all criteria plus great weather. Advertised as only 500m2 yet lots of conversion/extension potential for up to 1450m2. Whilst it has no transport at the door, everything is only a 30min walk (quicker by bike of course, and it's rarely rainy!). It is reasonably isolated with a very large field which could be re-wilded. The disadvantage is that it is expensive (maybe 175k) however the main buulding requires no structural work to get going, although would need permission for converting a shelter into additional capacity/event space. Just 15mins from airport.
central Italy: Ancona
☃️10–17°  🏖31–37°  ☀️14 days  🌧8 days; perfect!
OKAY  🔨 effort
BAD  💰 cost
OKAY  🚃 transport
GOOD  ✈️ access
OKAY  🛒 shops
GOOD  🏙 towns
GOOD  🏇 activities
OKAY  ☀️ climate
OKAY  🏔 nature
GOOD  🌷 garden
OKAY  🏠 building
OKAY  🏘 neighbourhood
GOOD  📡 internet
Compare with all properties
Environment ✧ edge of town surrounded by fields, lightly rolling and agricultural but near bigger hills (30mins, also hourly train), cycle path on doorstep, 15 mins coast; one hiking track to coast (but no others)
Services ✧ none, 30mins walk to town
Access ✧ no busses pass so everything is a 30mins walk or short car/bike ride; 15mins airport(!), year-round to Charleroi, London and Munich, seasonal Berlin; Ancona 30mins; Bologna 2h (train)
Property ✧ assumed sold
✦ includes 4ha of surrounding field;
Notes ✧ on market since Nov so definately can be beaten down
✦ enough land for cultivation also good for solar/ground-source heatpump
✦ might hear planes but not in flight path and only a few per day
✦ no vdsl, but WiMAX (distant yet choice of three bases) and could create relay from fibre (1.5km LoS)
✦ main building 2x 24x16=380 plus 16*5=80 top floor, has 9x50 (450m2) of shelter that could be built as single storey extension, plus small barn for coworking 6x11=60==120 and additional shed 18x5=90
✦ there is some kind of processing plant next door but it is hidden by hedge and doesn't look noisy/busy