Filature de Boubers
property details & discussions
for a Hub House co-operative coliving project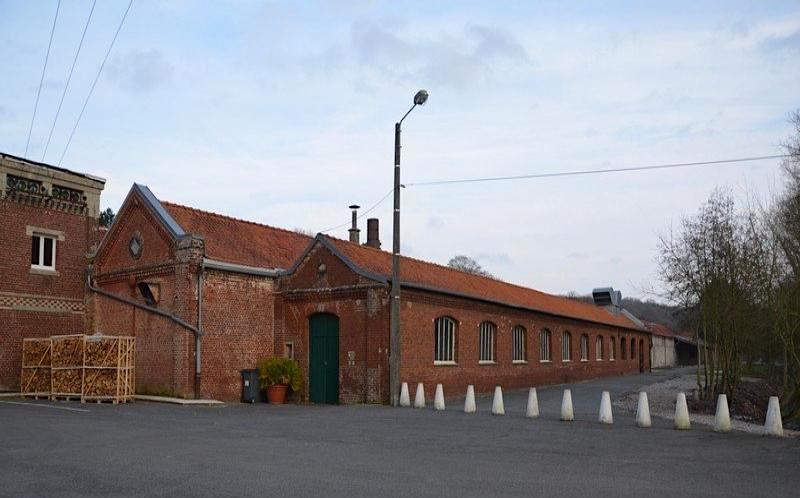 🏘#70
🏅66%
CONCEPTUAL
• €160k • industrial • village • 9500m² complex •
Striking distance to many major metros, huge property for development into a truly dynamic multifunction hub supporting mixed housing and workshops.
northern France: Amiens, Boulogne, Lille, (Paris, Brussels)
☃️2–7–12°  🏖23–31°  ☀️6 days  🌧13 days
DODGY  🔨 effort
DODGY  💰 cost
OKAY  🚌 transport
GOOD  ✈️ access
DODGY  🛒 shops
OKAY  🏙 towns
DODGY  🏇 activities
DODGY  ☀️ climate
OKAY  🏔 nature
GOOD  🌷 garden
GOOD  🏠 building
GOOD  🏘 hood
Compare with all properties
Environment ✧ rolling agricultural; in the Vallée de la Canche with several walking routes with paths, greenway and woods on doorstep; coast 1h drive
Services ✧ 2 restos, nothing else; small town 15mins bike, other 30mins bus twice daily
Access ✧ station 15mins drive or bus; Lille 2h, Paris 2h, Brussels 3h, London 4h, Amsterdam 5h
Notes ✧ Not being in a region with an acceptable climate reduces appeal, however as a hub with a wonderful truly massive conservatory space it would have much appeal within. The conservatory would divide the building with river-fronting common spaces on one side, and sleeping spaces on the other.
✦ Variously used as a paper factory, then wool and linen mill.
✦ 4000m2 of greenable land. 30 rooms (25m2), 16 studios (50m2) all with mezzanines. 1500m2 common spaces. 1600m2 conservatory(!). 1000m2 workshops.
✦ Wouldn't be too hard to phase, as can simply divide across.
✦ Most of the building has no internal division (150m long by 30m deep!). Would thus be divided by converting two roof sections into a conservatory with new solid brick walls between the two halves on the building. Would be very simple to acheive albeit quite costly.
✦ Room costs would be in target (~18k or 1500/month) as would cohousing (~25k).
✦ Includes a building on the canal, thus likely retains hydro rights, however the sluices have been ordered to be kept open (for fish and restoration of free water flows), thus could only be exploited by (new) water wheels, potentially on the riverbank. If exploitable the building (and conservatories!) would have low cost underfloor heating, necessary as 6 months are cold.
✦ Parking for rural coworking (~10 small towns within 30mins).
✦ Green spaces all around.
✦ Has a brick chimney.