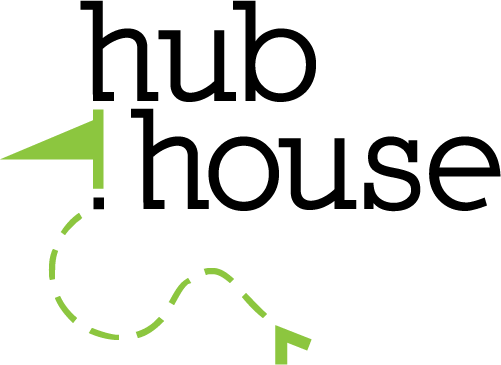 Coliving Property Development
   and Hospitality Operation
proposition sketch — seeking investment
This market-driven model is not being used, but may be utilised for future projects, if you're interested in investing please signup to the mailing list and we'll update if such opportunity arrises. You may also reach out to directly to Jacob Jay, jacob@hub.house.
For our current projects we are now using a co-operative multi-stakeholder model based on FairShares, this reduces investor yields in favour of social impact whilst encouraging community backing with each project having a 35% non-user shares cap.
For consumer examples and details of the first candidate development locality please refer to our public crowdfunding proposition.
Key facts
targets emergent yet strongly growing mid-term destinational live-work space segment for location-independent professionals as revenue
first property: €120,000 acquisition; €340,000 renovation, fitout, and runway
potential growth to 10 properties in 10 years with valuation at ~€12m
~15% yield p.a. post 3-year ramp to 70% occupancy
leverages strategic overhead reductions for viability
self-funding expansion latterly, and may incorporate co-ownership
on average 30% cheaper offering at €300–800/month versus other operators, whilst being equivalent to or better than a metro rental
may also target tourism and events as secondary revenue
Key trends
changing job market with ever growing number of freelancers and remote-workers
desire of city-dwellers to visit and reconnect with countryside
digital nomads whom move from location to location as a lifestyle
regeneration of rural areas due to population migration
coworking — massive growth of shared work environments, promoting collaboration
coliving — impending explosion of shared living-as-a-service
inevitable merger of coworking and coliving as combined live-work hubs
increasing need to counter the issues of social isolation and mobility through community
Growth (multiple properties)
[Forecast redacted]

Targetting 10 properties in 10 years with a valuation at €12m, from profits of €0.6m+/year, and funding of €2.5m. This timeframe could be reduced by bringing onboard an additional cofounder for field management of simultaneous properties during their development.

As demand increases the brand and its reputation can expand with a network of similar locations, to a much greater extent than competitors, utilising our low-overhead model that enables successful expansion without the significantly higher costs of metro operators (yet with the disadvantage of slower growth).

As the targetted professionals tend to move from one such space directly to their next there is a strong opportunity to leverage a network of spaces, maintaining the customer relationship throughout their journeys. There also exists a strategic opportunity with residential coliving operators in cities as a 'retreat' partner.

All these properties do however need extensive work and time to locate for a similar proposition. The model itself can be adapted to more expensive properties such as those in large towns and to new build, which would add variety within a network of locations and further strengthen customer loyalty. Or capital may be increased to reduce the time to market.

There would be no intention to operate at the higher market level to compete with other multi-location operators, thus prime city properties would not be considered unless subsidised by local government under redevelopment programmes, or should demand from an expanded customer base warrant locations in second-tier locations which present potential whilst being acessible to primary metros.

There also exists poential in some locations to develop properties with a focus on permanent residential coliving, however such opportunities should be persued with a seperate entity.
Asset release
As the model is asset-heavy, it leaves much capitalisation in the properties. We foresee a growing desire to own such facilities by the users themselves and as such expect to be able to sell fractional ownership across the network of properties. This would thus enable the locked up capital to be returned to investors with a corresponding gain from the increased valuation, or to be reinvested for expansion.
Introduction
Much as coworking gave rise to community-based workspaces, coliving is doing the same for living spaces—both leverage and create benefits from their superior shared facilities, often at a lower individual cost than equivalent traditional approaches, and without long-term commitments.
Remote and location-independent work is ever growing and likely to reach a significant majority of the workforce in the coming decades. Online work frees many from the typical single-location approaches to both living and working, thus resulting in their needs being considered together for lifestyle 'geoarbitrage'—the selection of more affordable and novel locations serving work-life balance. These location-independent professionals are often termed 'digital nomads' although the segment includes many other classes of work other than online, such as fitness and wellbeing.
Such professionals thus seek locations from which they can both live and work for the mid-term, whether they do it in new location on an ongoing basis, or only as a retreat from their usual base, yet always with the purpose of connecting within communities around the world.
These hubs can also have local community impact, by virtue of drawing outside experience and knowledge to its locality and opening up opportunities to local people, through ad-hoc and serendiptious exchanges, through talks and workshops, or simply tours and events organised by locals.
Despite this growing demographic such spaces are presently emergent (a few dozen) and equally split between multi-location brands or immensely varied independent 'lifestyle' operators. It is thus difficult to find trusted spaces to stay and use as a supportive base for work, from amongst these choices. Many potential residents attempt to find apartment and room sublets, or pay the premium for booking on AirBnB. Both of which typically also require signing up for a seperate coworking space.
Guest offer
community-orientated space with like-minded creative and entrepreneurial guests
choice of rooms with multiple room classes from pods (modern dormitory) to studios appealing across customer segments (many spaces offer rooms only with shared bathrooms)
more affordable for longer stays (many spaces don't have seasonal or long-stay reductions)
large and varied shared living and work spaces providing both quiet and active environments alike (many spaces struggle to divide spaces up suitably)
staffed with possibility of meals provided (very few operators offer this)
ergonomic workspace with reliable internet (many operators lack experience with workspace design)
(unguided) fitness and outdoor activities (hiking, biking, riding, kayaking) plus day trips to neighbouring sites and cities (most operators focus only on accommodation, not wider needs)
Landscape
Operators target this segment with differing models. There are the ad-hoc from cruises several times a year (taking 400+ attendees), through year-long programmes that take their participants around the world every month (Remote Year having received 200,000 applicants, for programmes accommodating only 80) to popup villas for a couple of months (AirBnB's free 3-month remote-work sabbatical had 40,000 applicants in 48h). Whilst amongst fixed-location operators there are small apartments with only a couple of bedrooms through to repurposed hotels functioning as higher-end hubs.
4.8 million Americans described themselves as digital nomads 🔗
among traditional U.S. workers, 11% said they planned to become digital nomads 🔗
43% of employed Americans spent at least some time working remotely 🔗
21-33 million remote workers in the US could become digital nomads (~20% of the labor force)
extending this to other similarly developed countries gives a current potential market size of 99 million (excludes Asia) 🔗
1 billion digital nomads by 2035 🔗
Competition
Due to the size of the market and its growth, and the tendency of customers to travel from one space to another, we do not consider other operators as direct competition. Each new operator increases awareness within the market and each has its own unique offer. To leverage this we are working to establish a shared identity and marketing efforts to reach our guests and residents.
Providing value through being a community-orientated hub requires that a space have certain optimal capacities, therefore we exclude both smaller and larger operators from comparison. (Offerings with 3 or 600 units are clearly of a different scope than an optimal community having 12–24 units.)

Multi-location:


Roam: higher-end (5 locations: SF, London, Miami, Bali,…) from €1500 (Bali)
Outpost Asia higher-end (3 locations: Asia,…) from €2100 (Bali)
Akora higher-end (1 location: Madrid, expanding in Spain/Portugal)
Outsite (15 locations: Lisbon, NYC, Bali, SF,…) from €1000 (Bali); many lack cohesive well-designed community space

Independent single-location:


Sun & Co town (Spain) from €1200 (closed during peak season)
Flamingo town (Colombia) from €1200
Coconat rural (Germany) from €1200 (meals included)
Nine town (Canary Islands) from €880 (single)
Entrepreneur Houses suburb (Lisbon); from €750
Bedndesk town (Majorca) from €1000
La Colle rural (France) from €1100
Hub Fuerteventura town (Canary Islands) from €900

Model variants: these do not match facilities but may be considered as wider competition; for further listings of related spaces see CoWoLi, Digital Nomad House (live-work hubs); coliving.com (mainly residential)


ReStation town (Canary Islands) from €1000 (seperate buildings)
La Cocoterra town (Spain) from €990 (hostel with only one private room)
Nomad Coliving city (Montreal) from €800 (curated membership, no short-term)
SunDesk town (Morocco) from €750 (seperate buildings)
Nectar isolated rural (Spain) from €800 (part-time location)
Sende lower-market, isolated rural (Spain) from €450 (very basic but 120 guests/year)
Selina higher-end (19 locations and expanding; short-term hostels); similar asethetic and philosphy but very different model lacking cohesive community and dedicated workspace
Comparatively
Our target is mid-season monthly rent from €280 (single, shared bath) to €790 (studio), yet with seasonal variation of as much as 230% we create an opportunity to really differentiate whilst maximising revenue. Most mid-market operators lack equivalence in specification, but do generally have superior locations (islands and cities versus semi-rural), we therefore position our ensuite rooms against their standard rooms and undercut by around 30%.
Some of the independent properties have strong dynamic communities and charge a corresponding premium for this, whilst the larger multi-location brands due to their scale and costs don't invest into their communities in the same way, leaving the proposition primarily focussed around their facilities. We plan to only use properties that support suitably sized communities, enabling us to scale whilst maintaining community, in this manner we may latterly increase our rates to further leverage this combination.
A semi-rural property as proposed here for France, makes for an accessible and very well-known destination. Whilst most other operators are in cities, with a mid-market price-point we offer ensuite rooms and an interesting countryside environment for balance. The space would also appeal to the demographic of city-based workers (now the vast majority of the world's population) whom seek to reconnect with the countryside, and can to take their work with them for workations.
Demand for more rural locations can but increase as fewer and fewer people have connections to the natural world, making opportunities to live and participate in rural activities desireable, providing it doesn't lack expected comforts and facilities.
Our rates versus other operators ensure that our offer is much more competitive for longer stays, providing increased revenue reliability. Furthermore the offer spans customer segments from budget to premium, accommodating many guest profiles under the one roof.
An additional 3-month winter season rate discounted 55% is extremely competitive against long-term apartment rentals, but due to a less desirable climate functions mainly as a mechanism for building word-of-mouth awareness and reducing vacancy.
During an awareness building phase the rates will be further reduced, and latterly increased as market demand continues to grow. The rate brackets will be adapted per demand and to balance against potential revenue from secondary targets such as nightly tourism guests (B&B) during peak season.
The market
[we] foresee that one should be able to buy into a community-like neighbourhood in the future, sharing the financial costs, but also sharing the potential gain […] you could be the co-owner of a larger space, while only using a small piece of it privately, challenging the very definition of home ownership as we know it today
— An Educated Guess About the Future of Real Estate (Partech, Daphni)
Property: options
Whilst meytro-operators have great difficulting in finding suitable properties, scouting more rural and suburban locations yields a wide variety of properties. Nonetheless those that are compatible with the model are generally buildings historically built as open plan factories yet retaining a local style, rather than more impressive chateaus and historic homes which are difficult to repurpose.
Industrial buildings are cheap to acquire but demand labour in order to redevelop. They exist within non-prime towns and villages improving the proposition versus entirely rural locations. Good internet is the second most important criteria and is rarely available outside towns. (In coming years this will not be an issue as low-orbit satellite internet becomes available.)
Property: Rural town in the South of France
The building presented here is given as a likely candidate and example of what is possible, the images do not represent accurate fitout nor finish.
This property is located in a very small quaint if unremarkable town (2k pop.) with basic services including some cafes and restaurants thus acceptable for longer stays. At 1h from a good selection of year-round low-cost airports, stations and larger towns (75k+) it is quite well connected at the expense of typically requiring a transfer by car.
Location is on the edge of a natural park providing great wilderness and countryside for adventurous exploring or gentle activities alike, such as along a railway converted as a greenway and a popular summer tourist location. Regional rail connections are possible to Paris (5h15) and Barcelona (3h15) including the drive to the station. (For comparison, the next nearest operator to Barcelona is 6h.).
The building allows very good space utilisation, offering a variety of accommodations from a pod dormitory for staff and as a budget option, to ensuite rooms and several generous 35m2 studios. All of course benefit from the coliving principle of fantastic shared spaces — multiple station kitchen and dining, plus seperate kitchenette upstairs; workspace with generous desks for each person, and two living rooms. Besides these there's additional nooks to work or relax around the building as well, including a river-fronted courtyard, and not to forget utility rooms for bikes, laundry and luggage storage by those returning frequently or wishing to use the property as a longer-term base.
A significant feature is a large 170m2 open plan event space independent from the rest of the building, which enables events to be held without disrupting residents.
Pros
no agent fees
reasonable connectivity with 1h car transfer to multiple local lowcost airports else Toulouse is 2h, or Barcelona 4h for international flights; Montpellier is 2h by bus
only 500m to town centre for shops and buses
despite being such a well-known destination France has no effective competition in this segment
best possible internet for this combination of property location and cost
very large (1,500m2) with optimal capacity for revenue maximisation and facilities
22 bedrooms to rent (6 studios)
building core in good condition, not hindered by structural walls, and could be redeveloped in phases
outdoor space, predomiantly surrounded by gardens and just one neighbour
river along property, with hydraulic use rights (up to 30kwh) on existing canal
possible reductions or elimination on tax rates for some years (rural redevelopment zone)
Cons
limited asset valuation increase
imperfect winter climate (min 8° day) yet not unpleasant, however rates thus have to be reduced versus more southerly locations and heating costs increase (renewable energy can however be generated on site)
no fibre internet (only in big towns with more expensive properties)
all windows and doors need replacing (90+), plus floors
unknown eventual taxation
Founder
created and operated first mixed-use mid-term open access live-work space (2011–2014)
replicated and adapted the model for a new operator
capable with property renovation and space planning
knowledge of and guest at other operator's spaces whilst the sector has been developing
involvement in the sector, initiating a co-marketing and consumer awareness label
ex Technical director of small marcomms firm plus 15 years entreprenerual experience
Capitalisation
For this first location, the founder will invest 15% of the funds, whilst providing a full management commitment for the development, launch and first year, but nominal for oversight thereafter, in order to focus on additional properties.
As additional properties are added to the portfolio the parent brand management company could either pool operations under its single entity, or utilise the holding company of each property for their individual operations, maintaining a contract with the parent company as a licensee.
Investors will maintain the right to divide and transfer their holding to any person, however the opportunity to utilise the space (offset against dividends) would be subject to membership acceptance as with any other guest (a complete framework for such shall be defined).
Contact
Please note that this is a preliminary outline of a proposed project thus details are not intended to be a specific representation. jacob@moonmill.com