Paredes
property details & discussions
for a Hub House co-operative coliving project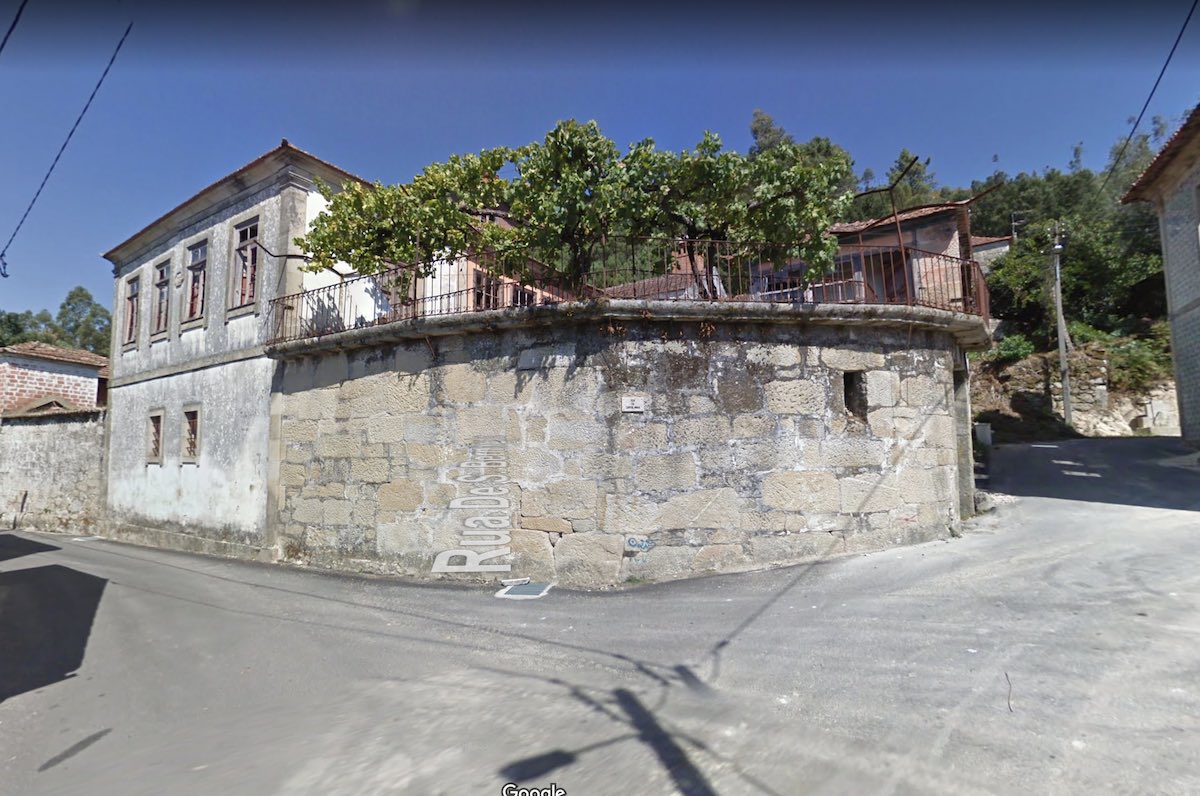 🏬#136
🏅71%
  €95k • typical • hamlet • 600m² mini-hub •
Old farm villa and land over river valley
Portugal: Viseu, Aveiro, (Porto)
☃️5–12–17°  🏖28–35°  ☀️12 days  🌧8 days
DODGY  🔨 effort
GOOD  💰 cost
BAD  🚌 transport
OKAY  ✈️ access
OKAY  🛒 shops
DODGY  🏙 towns
OKAY  🧗 activities
GOOD  ☀️ climate
GOOD  ⛰️ nature
GREAT  🌷 garden
GOOD  🏠 building
GOOD  🏘 hood
Compare with all properties
Environment ✧ Above river valley with mountains, walks on doorstep; coast 1h drive
Services ✧ 20mins bike to small town with everything, or village
Access ✧ bus 10mins drive, direct Lisbon 4h, Aveiro 1h, Porto with change/train ~2h
Notes
✧ This provides ruralism, without access to towns. Bigger towns are both 45mins drive/bus, however the local small town is adequate (albeit ugly) for cafes and services and can be easily biked, the village at a similar distance is prettier. No others notable, although Porto is 1h15 drive making occasional daytrips just about ok.
✦ The property is decidedly quaint and authentic so would have appeal simply based on this and its surroundings, rather than its facilities which would be limited versus other potential hubs.
✦ Private sale, price would certainly drop to say 80k, although 2 properties next door have just been completely redone. At a reduced price is maybe a reasonable acquistion, otherwise not great.
✦ Some good
natural spots
such as
a wooded stream
15mins walk, and
wild swimming
at 30mins bike. Edge of the
Serra da Arada
mountains (reaching 1000m).
✦ Activities are somewhat limited to walking/biking, but there's a gym and municipal facilities (tennis) in the town. There's the abandoned Linha do Vouga railway which provides 60km of tracks to explore by bike, such as down to the
Ribeira da Gaia park
which at 1h would be an easy bike trip for the less energetic.
✦ The terrain, landscape and views don't vary much and fire is a risk. So despite a great position with glimpse of the river, there isn't much to see from it especially on the fairly high number of rainy/misty days that are usual during winter in northern Portugal yet still warm with a good proportion of sunny days.
1h to the coast
so daytrips to the
excellent beaches
between Aveiro and Porto are reasonable.
✦ Large
12,500m2 land
with terraces and hillside, some ruins and might get permission for
tinyhouses
. All south facing and partly wooded albeit with eucalyptus, adjacent hillside burned quite some time ago so recovery in process.
✦ Could welcome vanlife as appears to have road access (via neighbour).
✦ The main advantage of this over less rural canddiates is simply that is has land, it however has less common space, although more could be constructured. It will very likely be more expensive given that there is no reasonable division of space. Maybe 2 bedrooms could be ensuite. If tinyhomes and additional common space is possible, then the costs are more reasonable.
✦ The land has good potential for a large marquee to hold events and even camping looking over the valley, and other good outdoor spaces such as firepit and rocky auditorium. More terraces would probably need creating. If the land only goes up the hillside, the tiny homes would be perched (invisibly?) amongst the rocks instead of down on the terraces.
✦ 2 studios, 7–8 bedrooms, 1 dorm; kitchen/dining, coworking/lounge, library
✦ main building 170m2 for common spaces, coworking/lounge first floor, kitchen/dining ground
✦ 1 loft room, however might be best removed with open cielings into the common space; steps in courtyard may be removed to open it up, stairs between floors would thus be created outside needing a roof
✦ side building 55m2 for ~3 bedrooms first floor, library and 2 bedrooms ground onto courtyard (would need covered access)
✦ 25m2 ruin, would provide 1 small studio, or 2 if raised; requires new structure but small so not hard
✦ 50m2 building, 3 bedrooms on first, dorm below with 1 window no view
✦ potentially 110m2 ruin
✦ The courtyard with its walkway, could have a bench around the bottom and top and be used as another auditorium and outdoor gathering space, or with a glass roof be turned into a conservatory and greenhouse.
✦ The hamlet only has few houses so no fibre but the neighbouring villages do all have community fibre networks (RNG), however the nearest is a 3km run. The town is just a 1km possibly direct wireless relay. The nearest NRA is unclear, but at least 4km so only medicore DSL.
✦ The timber of one of the floors, at least where it supports walls and windows may need replacing which could be a huge job, some walls are timber (above the courtyard) and need replacing.
✦ Much of the roof needs its tiles taking up and relaying probably with some timber replacement, but might be functional for a while with nominal work.
✦ Appears to be a sewer, so no need for septic tank.
✦ /Proposed by River/