Ecole St. Michel
property details & discussions
for a Hub House co-operative coliving project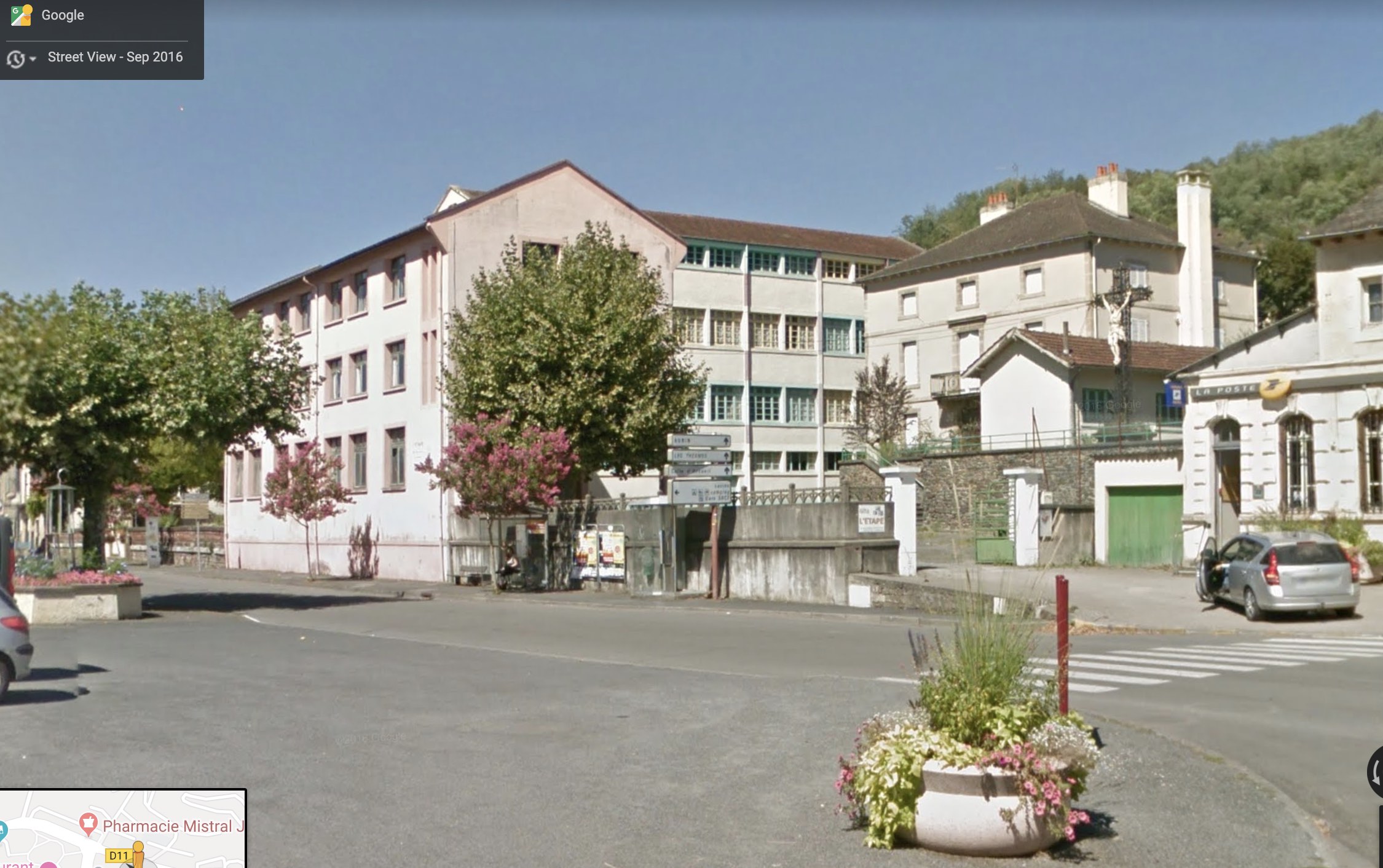 🏢#45
🏅65%
  €130k • commercial • village • 1150m² hub •
Large building in well-served but quiet village (1.5k pop) with markets, station, gardens, casino(!). Not very distinctive setting but good convenience for work.
central France: Figeac, Rodez, Brive, (Toulouse)
☃️2–9–15°  🏖26–33°  ☀️10 days  🌧12 days
GOOD  🔨 effort
OKAY  💰 cost
GOOD  🚌 transport
DODGY  ✈️ access
OKAY  🛒 shops
OKAY  🏙 towns
GOOD  🧗 activities
DODGY  ☀️ climate
OKAY  ⛰️ nature
DODGY  🌷 garden
OKAY  🏠 building
OKAY  🏘 hood
Compare with all properties
Environment ✧ unadventurous but pleasant agricultural and wooded hilly river valleys; paths on doorstep
Services ✧ all, town 15mins (local busses), larger 30mins
Access ✧ Rodez airport 30mins drive; station 15mins walk with night train to Paris, Toulouse 3h
Property ✧ See also #69 for a more rural setting (but needs work). Could be purchased in seperate lots which brings it in budget, however would loose some of the garden. The building is in working state but obviously needs replanning and improving; total space is around 2350m2; good views across village and valley from upper floors; comprises several buildings, and garages/sheds; some of the building south onto village square, the rest east onto courtyard (no windows to west ); at the back there's a long shed which would be best demolished for semi-private garden space however the village has a large public garden immediately across the road thus the only required space would be a greenhouse/conservatory.
Notes
✧ 15 mins drive/bus to the river Lot, with
cavin/canyoning
within a moderate drive there's good if not outstanding nature
✦ bigger village has a
streetart festival
✦ several weekly markets
✦ two bigger towns 30mins by train; last from Figeac at midnight(!)
✦ significant downside is that the down season has daytime average around 10° and highs 16° but also two moderate months, the interior could potentially be nice enough despite this and there's space for a workout space / cinema
✦ on market since 2015, reduced from €250k, thus further may bee possible; owner is l'association Sainte-Catherine de Rodez; mayor seems ammenable to repurposing as can't afford to themselves and supports tourism
✦ purchase in seperate lots (main buildings ~€130k) could leave the 350m2 house (~€80k) but would thus loose some garden space
✦ 250*3=750 streetfront (gite?)
✦ 250*4=1000 side (school); 28m long with 10 windows of 2.8m, because there's now windows at west rooms would thus be 2.7m*7m=19m2 with a giant window; 20 rooms, plus pods
✦ house 120*3=350 (convent?); this would be best for studios but doesn't represent good value for the location, thus actually best ignored
✦ can demolish 250m2 sheds at back or convert to events or garden; 800–1000m2 of garden/courtyard/terraces
✦ ground and top floors have elevated windows which isn't great and would need changing
✦ 1.2km from exchange but LoS relay possible if too slow
✦ village uses a collective biomass heating but only for a few buildings (aross the road); piped gas is installed
✦ area has lots of old zinc mines, and is also a thermal station
✦ elementary school behind, which might be moderately noisy at playtime
✦ ZRR thus no taxe fonciere however is only €3k