Albaida Señorial
property details & discussions
for a Hub House co-operative coliving project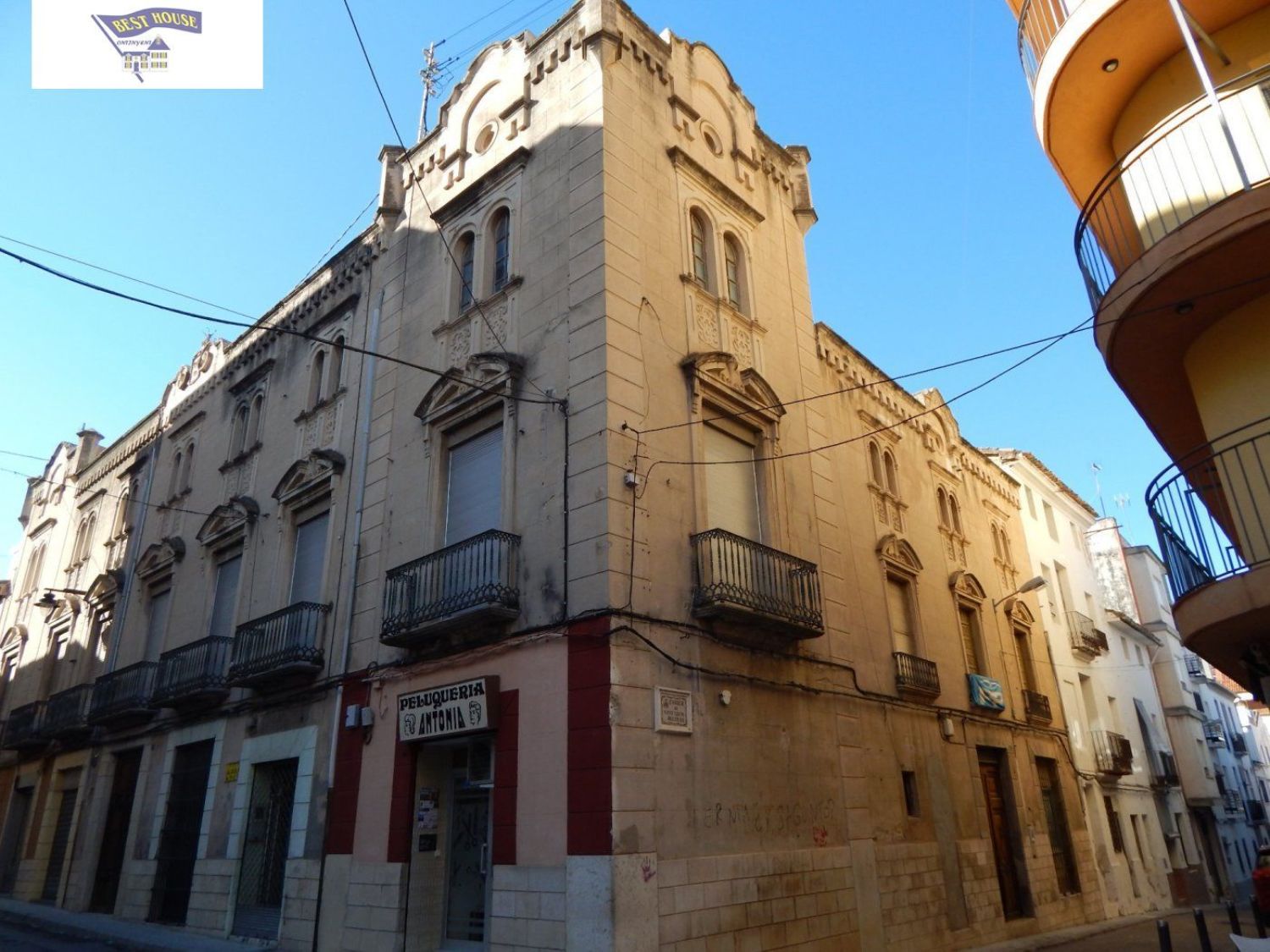 🏬#64
🥇94%
REJECT
• €100k • historic • town • 1900m² mini-hub
• 1h to amazing Valencia. Could be a really good townhouse as benefits from an internal garden with orange trees. A not particularly interesting nor pretty small town (lots of apartment blocks, and a modern textile industry), yet has good facilities. Thus interest lies in surroundings, proximity to cities, and a potentially very charcaterful space itself. Lots of day trips possible, with coast (Gandia) 45mins drive.
📍Map
•
Advert #1
•
Advert #2
•
Advert #3
Spain: Xatavia, Valencia, Alicante, (Murcia)
☃️14–21°C  🏖32–39°  ☀️11 days  ☔️7 days
🚩View Report
  🔨 effort
GOOD  💰 cost
GOOD  🚃 transport
GOOD  ✈️ access
GOOD  🛒 shops
AWESOME  🏙 towns
OKAY  🏇 activities
GOOD  ☀️ climate
GOOD  🏔 nature
GOOD  🌷 garden
GOOD  🏠 building
DUBIOUS  🏘 neighbourhood
GOOD  📡 internet
Compare with all properties
Environment ✧ dry and craggy, seasonal streams, decent hiking on doorstep, surrounded by neigbouring hills, gorges, rock pools, caves, but not verdant; next to a park served by train which is a bit wilder; a fair bit of small scale agriculture
Services ✧ supermarkets, indoor market, ice-cream, good number of cafes and small restos
Access ✧ station/bus 4 daily to Valencia 1h15 (€7), Barcelona about 5h (€18++); Madrid 3h30 (€20+) changing in Valencia or stopping on mainline 20mins away; Valencia/airport and Alicante/airport are 1h drive
Property ✧ Following my visit, it is in pretty bad condition, all the roofs need replacing, the extra building really needs knocking down, although could be kept but if rebuilt would add better ensuite rooms. Some floors need replacing or at least reenforcing. Many walls and plasterwork need entirely stripping.
✦ Also needs restructuring to strengthen some floors, and interconnect the three seperate buildings on multiple levels.
✦ These are not things I can handle, thus dedicated builders are required. Which means the cost is likely to be as high as any other project but with less flexibility because it is mostly unusable until done (there is a partially functional apartment).
✦ Would also need extra building work (new wing and event space) to add extra bedrooms with ensuites and an upstairs workspace as only existing shops are currently suitable for workspace. This however is not complicated.
✦ https://www1.sedecatastro.gob.es/Cartografia/mapa.aspx?del=46&mun=6&refcat=5520321YJ1052B0001DZ
Notes ✧ Lovely garden that could be turned into a fantastic courtyard with fountain a splash pool, thus despite being town centre should feel calm; is enclosed amongst houses, but can have multiple roof terraces albeit lacking views. Most of the interesting interior features would have to be remopved due to poor condition.
✦ Very similar charcateristiocs as Covilha, yet closer to cities (1h) albeit about 30% smaller, but because it's smaller prevents use as a significant hub.
✦ Could have a public coworking cafe fronting onto the street and opening through to the garden with an event space replacing the shed building with 200m2 over two floors.
✦ Currently 17 bedrooms, 7 baths, few usable although there is a semi usable apartment.
✦ altitude ~300m, hilltop 700m, mountain 1300m; gets snow briefly
✦ 300mbps fiber from local companies onefy.es and wifilavall.com who also offer WiMAX
✦ generally quiet and quite unimpressive town; there is some traffic on the street, but no issue for bedrooms at night and living areas would be onto quiet courtyard
✦ a few moderately fancy/dynamic places to hangout/eat nonetheless
✦ some paths 15mins, countryside (hill) 30mins walk; actually on the new santiago trail from Javea; can do one-way hikes with train
✦ sports center with pools; rock pools 15mins drive; lake 25mins
✦ local towns (15 and 30mins) are better with public gardens, hilltop fort and some hangouts
✦ last train/bus 9pm from town, 8pm from Valencia
✦ Two ads placed at different times first by owner at much higher price, second by agent with much larger space estimations. Garden is 420m2 including a shed, built floor is also 420m but comprised several building sections and multiple entrances, thus much reduced but could be claimed back by closing off some. Includes 200m2 neigbouring building across 3 floors.
✦ would probably accept €85k
✦ There's actually a large abandoned yet partly rebuilt factory 1500m2 + 1400m2warehouse next to the station it's on the road though not busy, and above a little rivulet.