O Lagar da Fábrica
property details & discussions
for a Hub House co-operative coliving project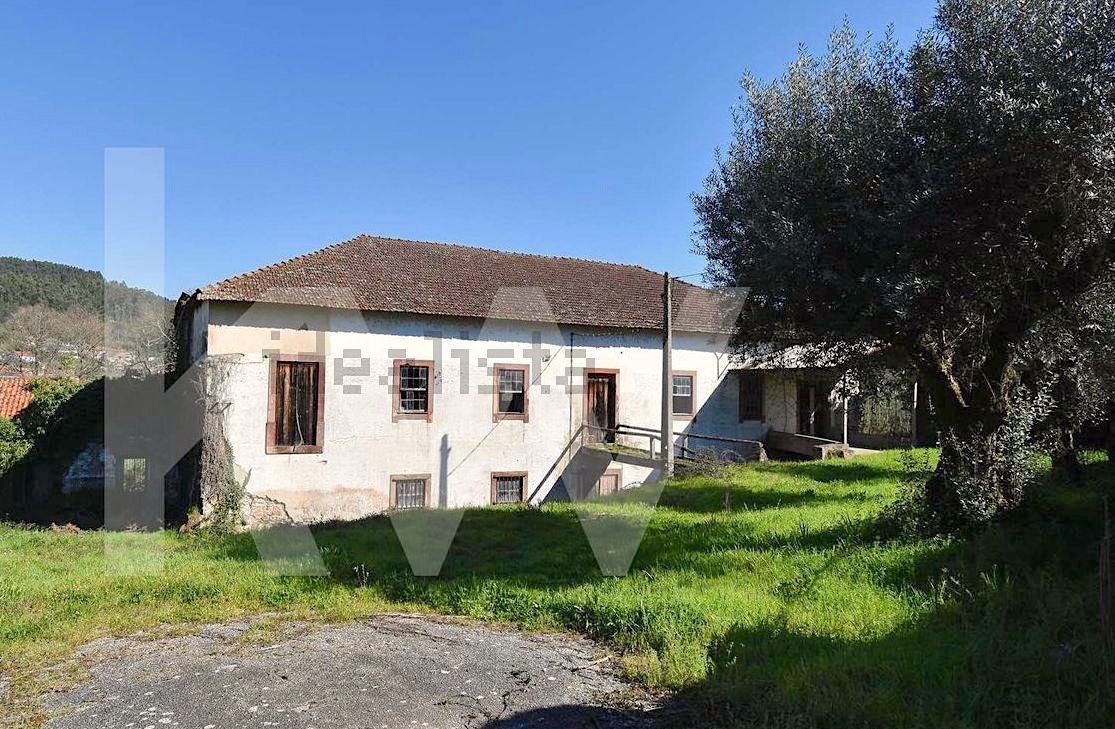 🏬#106
🏅74%
SOLD
• €75k • rustic • hamlet • 750m² mini-hub •
Small mill building above a river, not so great on any front, but pretty decent on all. The easiest compromise?
Portugal: Coimbra
☃️6–13–18° 🏖31–38°  ☀️12 days  🌧8 days
🚩View Report
OKAY  🔨 effort
GREAT  💰 cost
DODGY  🚌 transport
DODGY  ✈️ access
OKAY  🛒 shops
OKAY  🏙 towns
GOOD  🧗 activities
GOOD  ☀️ climate
GOOD  ⛰️ nature
OKAY  🌷 garden
OKAY  🏠 building
DODGY  🏘 hood
Compare with all properties
Environment ✧ hilly river valley with pretty stone villages; woods and small scale agriculture; hillside tracks 10mins walk; beach 1h15
Services ✧ bars and mini-mart; village 10mins drive/20 mins bike; small town 20mins drive
Access ✧ Coimbra 1h frequent bus then 15min pickup, or 1h30 direct daily bus; then train Lisbon 1h45 (~3h30), Porto 1h (~2h45)
Notes
✧ regrettably sold just before visit was scheduled 😭
✦ obviously neither as well located nor appealing as
#90
, but probably much easier
✦ quite rural with only a single but small town Lousã 25mins drive away and offers some variety despite being provincial; Coimbra as a city is close enough at 45mins to pop for half a day; there are no other towns!
✦ property is recessed into the river bank next to a road, albeit a fairly quiet one
✦ would build a bigger wall to create 400m2 of courtyard garden (ex parking for one communal minivan); given that the other side of the property hangs over the river any nominal vehicle noise would likely balance out with the sound of the water, however the outdoor spaces not adjacent to the road are limited; with the interior spaces opening out ver the river, they do provide a fair variety and some good locations to catch the sun even in winter, but it's not an isolated retreat; the owner appears to have just chopped down all the trees on the bank that protected it from the road
✦ a plasuible extension plan would be to buy the adjacent field; or even a field on the opposite side of the river and having a suspended footbridge, would be great for a standalone auditorium and workspace
✦ would have to run a regular (at least weekly) trip into the city for excursions/pickups/dropoffs
✦ twice daily
bus
1h30 from Coimbra (last 6pm) the later requiring a change(!); plus once weekly late express/1h bus (friday in and sunday out) for easier Lisbon connections; best to bike/scoot to the larger village but there is also a
local bus
at 7:30am, and three back
✦ a guided bussway system running on an old rail line is planned to reach a village 15mins drive away, which would be better as connects directly to the main station, but requires a pickup
✦ nice old mill features and great beams
✦ could create a waterwheel, however the river is not channeled, thus not worth the effort and cost, would add some originality though
✦ has FTTH fibre, an RNG cable run just passes on a route between 4 villages and is (apparently) provisioned by MEO
✦ built 1937
✦ main building footprint is ~300m2; 12m deep, 26m long
✦ capacity: upto
24 people
in 14 units plus 10 pods (with 1 unit and 2 pods for volunteers); could increase if units are shared but larger events are not expected for mini-hubs
✦ units: 4 premium micro-studios (18m2/2.7x5.5 +mezzanine and river view); 4 standard rooms (11m2 +mezzanine); 4 basic rooms (10m2 no views); 10 pods (river view);
2 studios
(35m2 plus mezzanine and river view);
✦ one section of roof partly collpased and floorboards below but beams other than one in roof appear good so minimal work; masonry would need eventual recovering/pointing, some urgent
✦ roof suitable for mezzanines with skylights
✦ two outbuildings both 80m2 in poor condition for renovation, one next to river, one below road; both could also have mezzanines
✦ some parts of the floor have been rebuilt with brick and concrete
✦ area suffered fires some years ago thus forests are not in great condition and recovering but half is fine
✦ river bank is a mess, needs extensive tidying up, walling and terraces in order to be pretty, potentially sinking some new iron supports or concrete for better (flood) protection
✦ would require pumped sewerage as sewer is in road above
✦ just been delisted by Century21, leaving KW as the agents